Where ?
Srimax is located at Sivakasi, India which has been in IT business since 2000 and dedicatedly providing customized solutions in web designing and web development.
Sivakasi has a global reputation for its industrious and hardworking citizens and is popularly called "Mini Japan". Sivakasi matches, fire works and printing industries are known worldwide.
'Tamil Nadu' is also known as one of the prominent states of India for its quality education which enables to source quality resource.
We deliver premium solutions for a wide range of business throughout India, United States and Australia as well as around the world.
Why Srimax?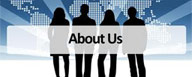 As a fast growing company Srimax focuses on long-term strategic relations with the clients by providing a combination of high quality, cost effective and on time delivery of solutions. We have a dedicated and experienced team of software professionals who diligently strives to meet your needs. We thoroughly understand today's technologies and render case-by-case approach to each project to help you to achieve your business goals.
We meticulously ensure that we constantly persist in touch with you offering the highest support (24 x 7) and best level of communication. We work closely in understanding your business needs and utilize the appropriate technology accordingly. So, Srimax will be your best choice for a range of Web development and Designing services. Please do not hesitate to contact us for your web development requirements.
How ?
Our strong team of software professionals possess in-depth knowledge and vast experience in their respective domains.
We are proficient in PHP/ASP, Java, JavaScript, C/C++, .Net Development to be created through the advanced technologies such as JQUERY/AJAX, AngularJS and MVC controls. Also we utilize the platforms like Joomla, Zend, Magento and WordPress in PHP/Mysql while developing PHP based solutions.
From start to end, we continuously provide dedicated efforts to transform your project objectives into a benchmark of success.
We intend to provide cost effective and tailor made software solutions. The price always depends on the project and the volume of work. There are different ways of price estimation like:
1. Per Hour
2. By Man-month
3. For a whole project
Send us a brief description of your project for free cost estimation.
We believe in sharing knowledge and experiences generously with our clients.
The more we share, the more we learn!!!