ToToDo is a simple, neat and gentle application to manage your To-do list that lists the tasks based on the date. It keeps your list simple and easy to maintain. The powerful reports of ToToDo provides you the real-time access to keep your projects on time and on budget.
This application can be used as Personal and Team ToTodo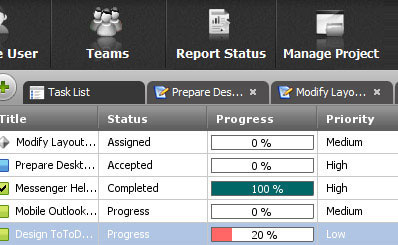 Personal ToToDo
Manage all of your tasks
Prioritize the list
Task Reminders
Time Line view of Todo items
Status & Progress updates
Team ToToDo
(Personal ToTodo + Server)
Collaboration of Tasks
Assign Tasks to others
Track Progress & Status Reports
Project Management
Share task with others
Sync across devices
Totodo server is a separate application linking multiple Totodo clients, to collaborate with your work team and schedule their to-do list.